---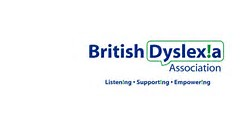 British Dyslexia Association
The British Dyslexia Association promotes early identification and support in schools to ensure opportunity to learn for dyslexic learners.
---

CALL Scotland (Communication, Access, Literacy and Learning) provides specialist expertise in technology for children who have speech, communication and/or writing difficulties. In this website you will find information, guidance and resources on how Information and Communication Technology (ICT) can make a major impact on the education of children and people with disabilities or special educational and communication needs.
---

Code Breakers- Georgina Smith                          
I'm passionate about helping students develop their literacy skills to ensure they maximise their potential. I come from a family with a background of dyslexia and poor literacy skills which I have seen limit opportunities and impact on self confidence.
I've been working as an independent dyslexia assessor and tutor now for over 10 years and over this time collated many resources and adapted them to write my own programme, Code Breakers
---

The objectives of the foundation are: to support individuals and families affected by dyspraxia: to promote better diagnostic and treatment facilities for those who have dyspraxia: to help professionals in health and education to assist those with dyspraxia, to promote awareness and understanding of dyspraxia.
---

National Handwriting Association
The National Handwriting Association, a multi-disciplinary charity, is dedicated to the promotion of good practice in handwriting teaching for all children, including those with special needs. 
---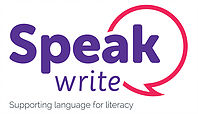 Speak Write
SpeakWrite was established with the aim of providing a flexible and affordable service to support the increasing number of children with delayed speech, language and communication development. We work closely with schools, parents and external agencies to share best practice in the form of staff training and delivery of evidence based interventions to increase the essential communication skills needed for successful literacy and learning.
www.speakwriteforliteracy.co.uk
---

Special Direct excellent educational resources for children with physical difficulties, autism, communication and language difficulties, dyslexia, dyscalculia and handwriting difficulties. 
---
 Staffordshire Connects- Local Offer
Information about services available in Staffordshire. 
https://www.staffordshireconnects.info/kb5/staffordshire/directory/home.page
---

Summit Psychology Services - Dawn Bradley
Offering Applied Educational Psychology to mainstream, independent and specialist sectors relating to pedagogy in practice, learning, behaviour, child development and the emotional and psychological well-being of children and young people. Summit works with, and for children and young people aged 0-25 years, with parents and carers, educational establishments, education management, as well as a wide range of agencies within child welfare, such as social care services and health.